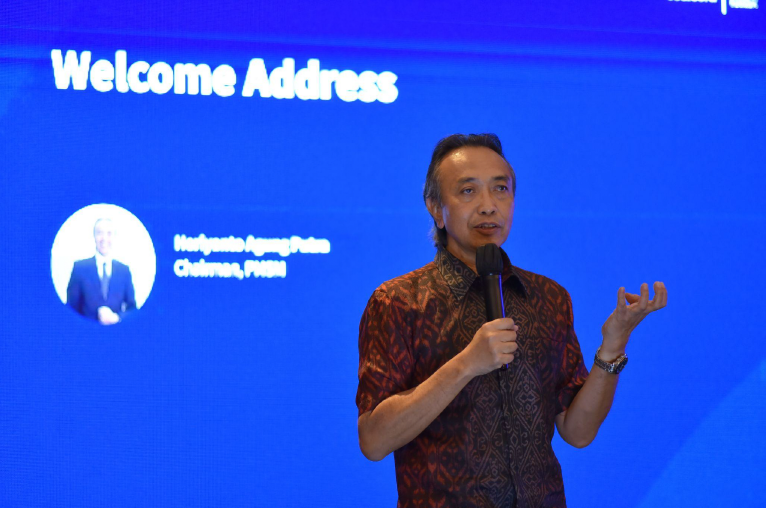 On Wednesday, 16th August 2023, PMSM Indonesia hosted a talk show with Coursera with the topic of "The Future of Learning and Work in Indonesia" The event, attended by approximately 60 industry leaders, highlighted the need for new and innovative solutions to support Indonesia's workforce learning & development.
The Digital Transformation is already happening in Indonesia and it has changed the work and business landscape. Hence, companies need to take the lead to upskill and reskill their team by strengthening the learning culture and create an awareness that learning is essential to the business growth.
Bp. Heriyanto Agung Putra, Chairman of PMSM Indonesia, delivered opening remarks and was followed by Mr. Jeff Maggioncalda, CEO of Coursera. The talk show was presented by esteemed panelists:
Astha Ekadiyanto (Director of Center for Independent Learning, Universitas Indonesia)
M. Dhumal Prawiro (Dean of Digital & IT Academy, Bank BRI)
Ragvav Gupta (Managing Director-Asia Pacific, Coursera)
With Bu Wulan Ranny (Director Human Capital Strategy, MIFX) who moderated the interactive discussion.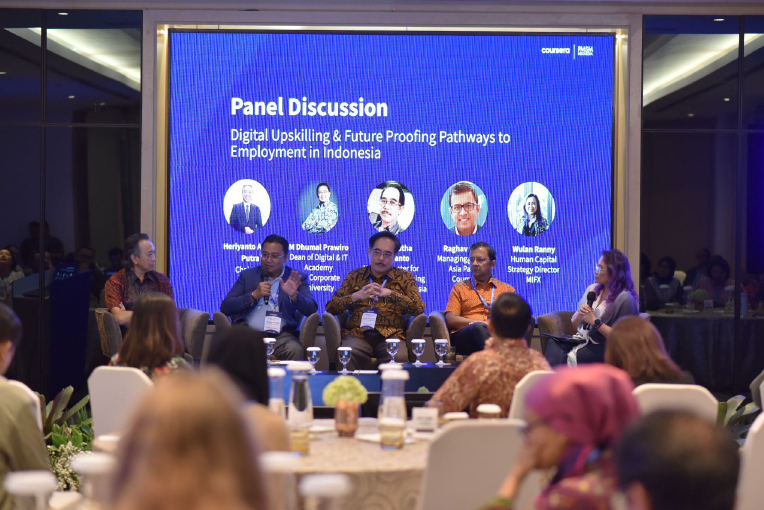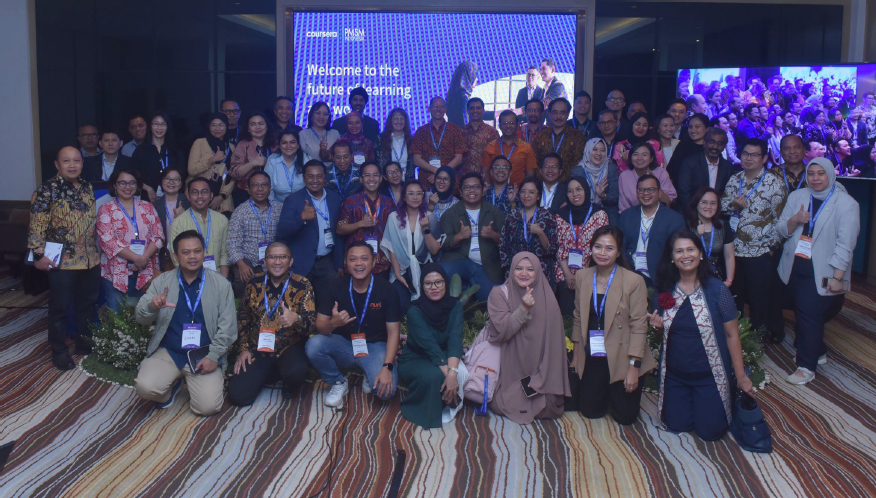 Jeff emphasized Coursera's strong commitment to drive learning engagement and impact through its innovative platform for university students and corporate team needs.
PMSM Indonesia supported initiatives to develop the current and future workforce. After all, workforce development is the key to building Indonesia's sustainable growth.